news / original art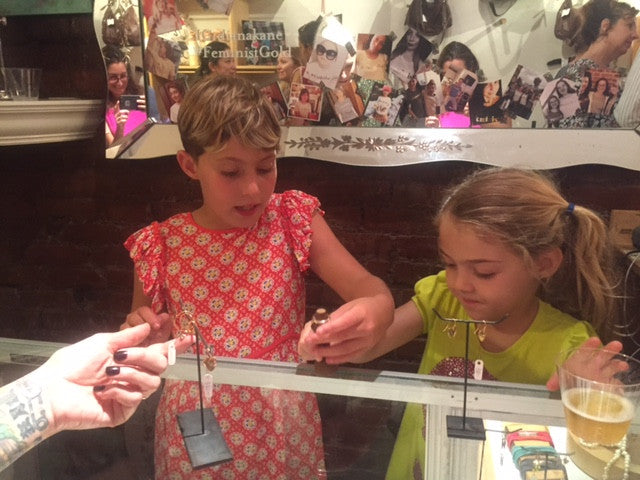 Here's a quick photo recap of the opening party for Portraits of Women: Icons and Feminists. As usual, I managed to take a few quick snaps at the very beginning and then again at the end. In the middle was a blur of smiling faces and wonderful connections.
I'm happy so many of the artists managed to get here, it was great seeing them with their work, and meeting each other as well. We were packed all night long. but fortunately the wine and bubbly held up- thanks again to our local sponsors: Red, White, and Bubbly, and Acme Wines and Spirits. If you didn't make it, please come check it out anytime- these pieces will be up until 10/15. If you are an artist interested in participating in a future iteration of this show, don't hesitate to get in touch. There are an endless supply of worthy subjects.
Read more →
---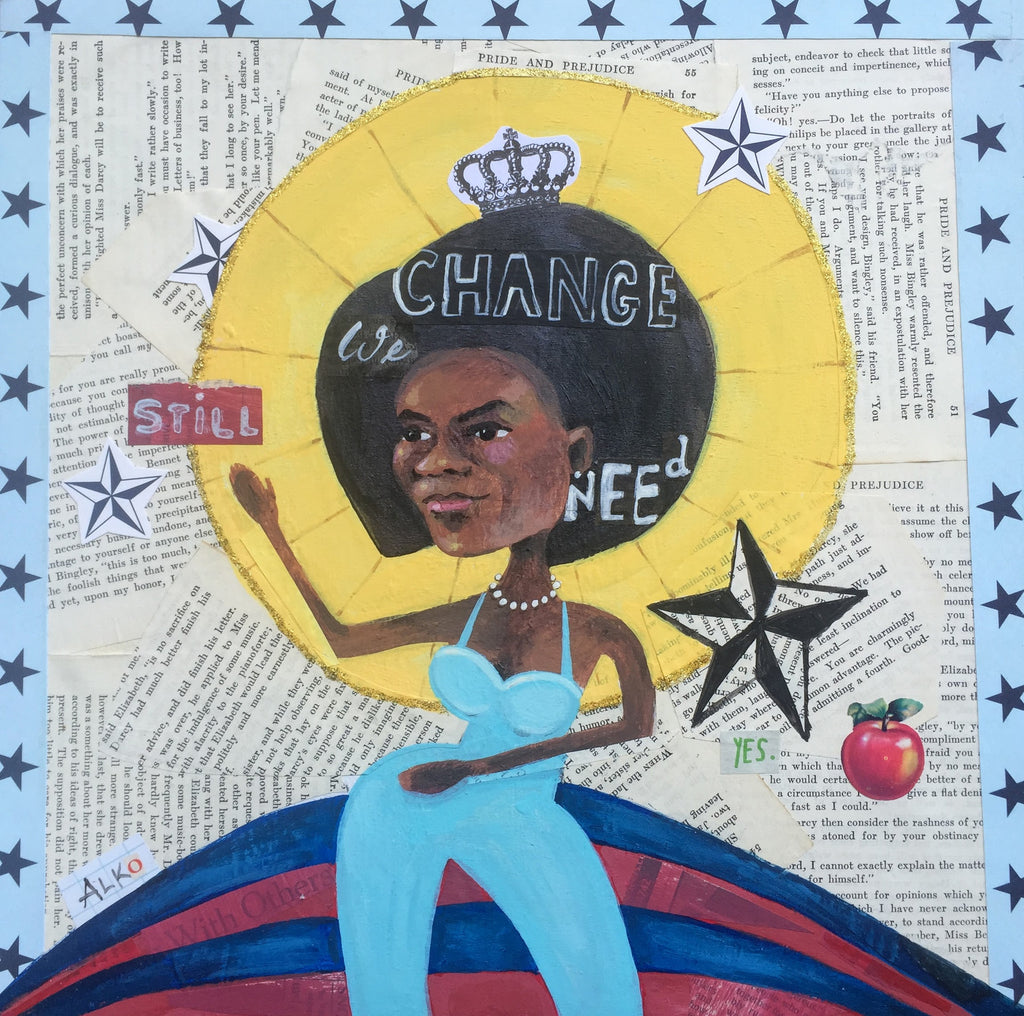 In a first for our store, I have organized an art show with many contributing artists. There will be somewhere between 25-35 by the time the show goes up, on September 17th.
Each artist was given a 12" x 12" wooden board and asked to create a portrait of an inspiring woman of their choice. 
It's been an absolute pleasure to see the pieces come in, and they are awesome.
There's something so valuable in original artwork, it's an expression from a human being meant to excite your heart/ mind. I'm fascinated by what we respond to, and why... please take a scan and see what you respond to. 
The inspiration behind this show is equality in representation. What we encounter is invaluable in forming our views of the world and what is possible for us; what we see teaches us what to aspire towards. 
Too much of our history is told and framed by the stories from and of men. Don't get me wrong: I love men. But the truth is we don't see anywhere near an equal number of female contributions and contributors. It's time to see more of the women who succeed in impacting the world.
I hope you can join us for our opening party, please check out the Facebook event for more info. If you can't, don't worry, the show will be up for at least a month, and if it goes well, longer- in my perfect world we can continue to add new work as the first pieces sell.
And do check them out here! 
xDiana
Read more →
---
Our latest in-store project: screen printing.  We spent our Friday afternoon creating Diana Kane tote bags.  Don't be intimidated by the screen;  join the fun.  The initial process may take some time, but once your screen is exposed and the image is on it, the possibilities are endless. No clue how to expose a screen? No worries.  Places like Brooklyn's Gowanus Print Lab are totally happy to help you out (i.e. do it for you). We had fun experimenting with mixing the inks.  Working with black, silver and gold ink, we watched them work their magic and overlap to create beautiful textures unachievable with any other medium.
Don't forget to cure your ink.  Heat setting with an iron is essential to guarantee the ink will not wash off.
Happy printing,
DKxx
Read more →
---
---
---