news / ceramic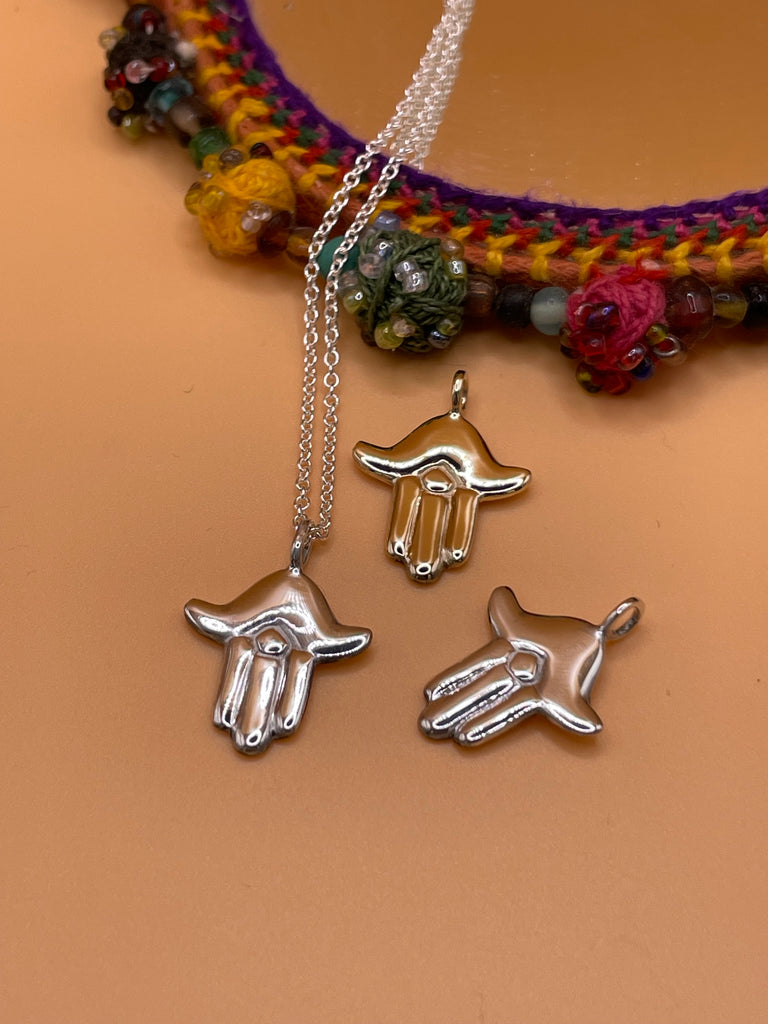 The famed and always fantastic PS 321 Holiday Fair is around the corner and I can't wait to see you all IN PERSON! This market is wonderful– full of luscious gifts from excellent designers and makers, and the added benefit of supporting one of our local public elementary schools. I can do all my holiday shopping here, very happily. Well, maybe here and the Park Slope Food Co-op, whose holiday delicacies compel me. The PS 321 Holiday Shop is Saturday December 2nd, from 10am-5pm. Don't miss it!
I'll have lots of JEWELRY, as well as the beloved Feminist tee shirts, especially for kids and babies... Start them early, and they'll change the world. FWIW: they already are.
I'll also have various and sundry other goodies. TBA.
My hands have been busy, for which I am grateful. 
Silver and gold handmade hamsas, made by me
All I want to do these days is make things! It's like all the deferred creative energy of the last few years is spilling out all at once. Some of that energy has been diverted into my current obsession: Ceramics.
After a 30 year hiatus (no clay since high school, where I took the available studio and instruction for granted) I've been spending hours reacquainting myself. Man it's fun. 
Mother/daughter cups.. sweet, right?
That, plus a long term quilt project: a hexie quilt, my first quilt of any kind, and utilizing the English Paper Piecing technique, also new to me. It's exciting and challenging for me to work on a project that will take me at least a year. It simply will, because that's how long it takes. I'm usually more of an instant gratification person, so I'm enjoying surrendering to the process, and the time it takes.
Working on my Hexie quilt on Amtrak last month
I'm happier when I'm making things, but I've felt conflicted about adding to the world's "stuff". Most everything I'm making is utilizing jewelry supplies and fabric pieces I already have, and that in itself is gratifying. These bits and bobs are fulfilling their (current) destiny, which feels good. 
Let me know if you are looking for anything in particular, and I'll see what I can do :)
xDiana
Read more →
---
---
---